Including Licensed Producers in OCS Editorial Content
This curatorial process is designed to provide fair and equal opportunities for Licensed Producers to be featured in OCS consumer-focused content. It offers Producers the opportunity for inclusion in our seasonal editorial calendar (which supplements our monthly editorial content).
Including a wide range of Producers in OCS content not only makes it richer but also provides the diverse viewpoints needed to tell the full story of cannabis in Ontario. This is a valuable opportunity for Producers to join the conversation and help educate consumers about their brands and products.

Our Winter Content Call is now closed.
The OCS will post seasonal open calls for submissions. Licensed Producers can opt in to a pool to be considered for inclusion in our seasonal content. Each call is posted approximately three months out from the first month of inclusion and will outline the set editorial theme.
Note: We may occasionally reach out to Producers for content opportunities that they have not submitted a request for, but we will always consider prior submissions first, with an eye to featuring a range of Producers.

Requirements for Submission
---
Licensed Producers must submit a form before the call deadline and provide the following information:
Details about the specific brand(s)/product(s) you'd like to feature
Rationale as to why you want to feature this brand/product (e.g., is it new, seasonal or timely in some way?)
Confirmation that product(s) will be available within the selected month of inclusion. (If product is not available at time of launch, we cannot feature you in our story.)
Confirmation that you can provide requested assets (e.g., imagery, access to experts for quotes, videos)
Confirmation that you can provide opportunities to link to content on OCS.ca
Note: Licensed Producers may send separate submissions for each of their brands. Brands can be featured in content a maximum of twice per season.
Submissions will be scored using pre-set criteria.​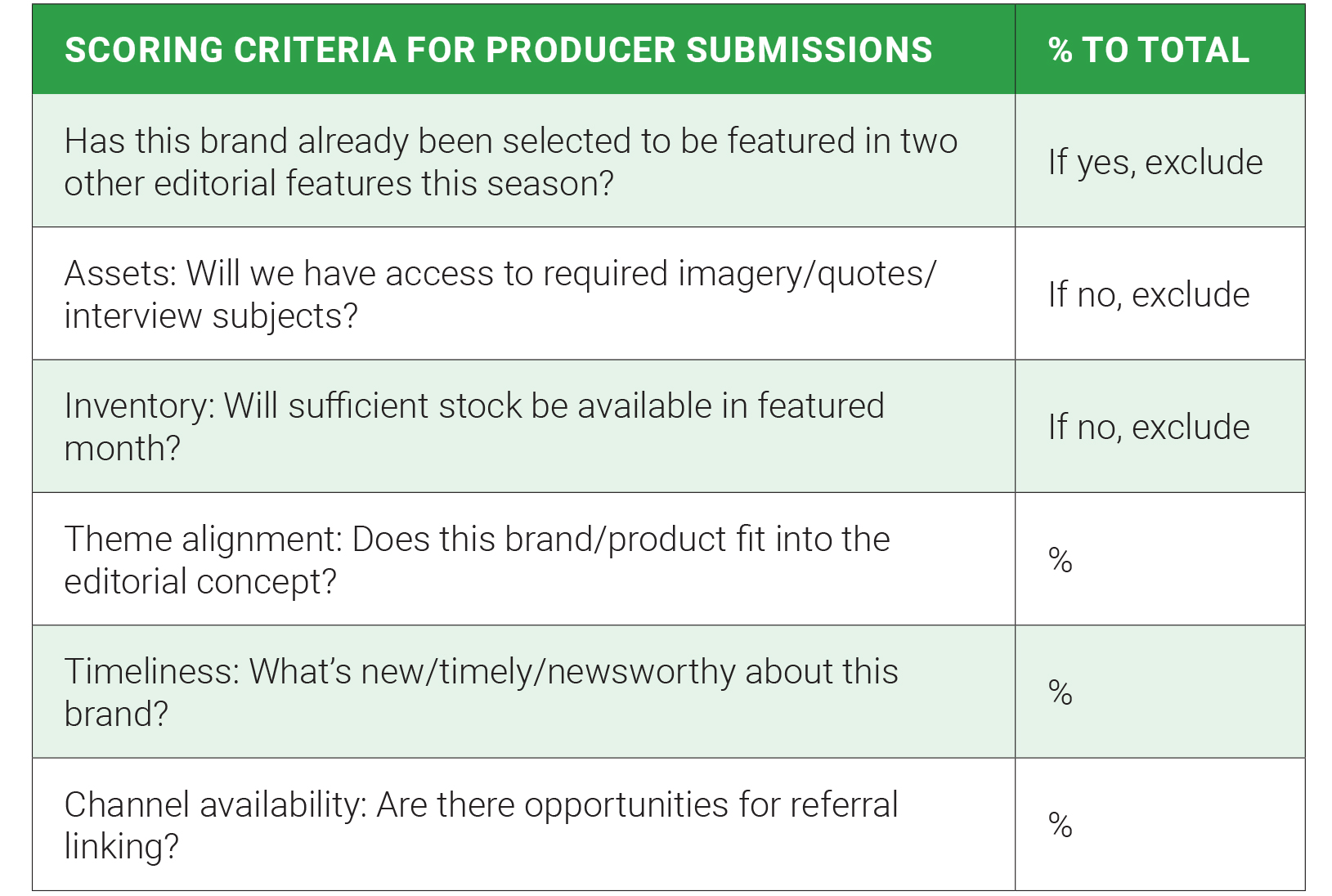 Current/Upcoming Calls for Content
---
Brands can be featured in content a maximum of twice per season. Our goal is to include a range of Producers, so brand inclusion will be spread out as much as possible throughout the year.
Note: All timing and departments are subject to change at the discretion of the OCS marketing team.

Seasonal Features
Four times per year, the OCS publishes a seasonal editorial feature that highlights product innovations, industry trends and/or relevant cultural activities. We invite Licensed Producers to apply for inclusion in these features based on the relevance of the theme to their business.